Light Meter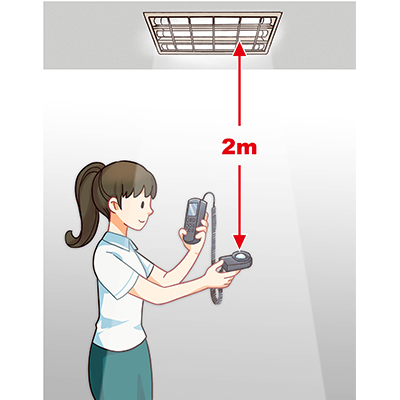 TES-1337B
Lux Intensity Meter
Product Features
Application:Street Lighting,tummel lighting,etc.
Luminous intensity(cd)=Lux x Distance²
Spectral correction factor function (include LED)
User calibration function (CAL)
Dual Display, 4-digit LCD reading.
Spectral Sensitivity close to CIE photopic Curve.
Measuring Levels Ranging 0.01 to 200.0 Klux, 0.001 to 20.00 Kfc,
Autoranging 5 step.
Accurate and Instant response.
Luminous intensity measurement.
Data Hold function.
Data memory and read function.
Point - average function.
Auto power off function.
Dual display 4 digit LCD read out.

50.00 lux, 500.0 lux, 5000 lux, 50.00 klux, 200.0 klux




5.000 fc, 50.00 fc, 500.0 fc, 5000 fc, 20.00 kfc

Auto ranging (5 step) (1 fc = 10.76 lux)

±

3%rdg

±

5dgt (Calibrated to standard
incandescent lamp, 2856

K

)

Temperature Characteristics

99 sets. (Direct reading from LCD display)

Operating / Storage Conditions

0°C

~ 50°C <80% RH
-10°C ~ 60°C <70%RH

Carrying case, Instruction manual, Battery