New Products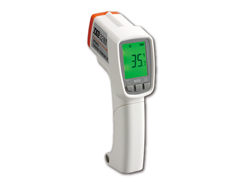 TES-3280
TFDA Registered NO.007320
Forehead Temperature, Room Temperature, Surface Temperature measurement
Applicable to Shops, Restaurants, Institutions, Schools and Homes
Light and handy,Large LCD, easy to read
Quick and accurate for Indoor and Outdoor measurement
Fever warning function: Green, Orange and Red 3 color screen display
LED light spot measurement and positioning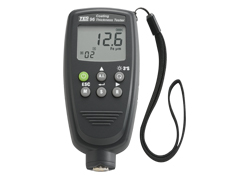 TES-96
Automatic ferrous / non-ferrous substrate
material measurement
Non-magnetic coating on ferrous metal
substrate and insulating coating on
non-ferrous metal substrate measurement
Audible and visual warning when tolerance
limits are exceeded
Statistical display of significant values such as
mean value, standard deviation, min, max, range
Units of measurement μm/mils select
Calibration curve memory, 8 for ferrous substrate
and 8 for non-ferrous substrate
Large LCD display with backlight
Auto power off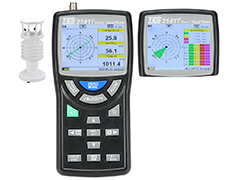 TES-3141T
Direct reading data via the meter, don't need via PC.
Wind direction, Wind speed, Barometric pressure, Humidity and Temperature
Wind rose plot
Data hold & Maximum/Minimum/Average function
Manual data memory and read function: 99 sets
Auto data memory: microSD card
USB interface

APPLICATIONS
HVAC
Airports
Agriculture
Sports facility
Construction
Weather stations
Environmental monitoring
Marine and Harbour applications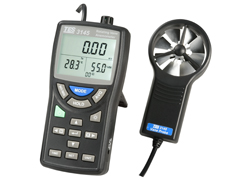 TES-3145 / TES-3145U
Accuracy 1% m/s
Air flow volume
Instant/Avg/2/3 V max flow measurement
Velocity m/s, f t/min
Temperature, Humidity & Atmospheric measurement
Calculate Dew point temperature, Wet bulb
temperature, Wind chill temperature, Humidex
temperature and Heat index temperature.
LCD backlight function.
Data hold & Maximum/Minimum/Average function
Manual data memory and read function: 99 sets
Auto data memory: 4GB microSD card (3145U)
USB interface (3145U)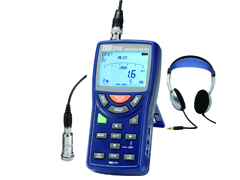 TES-3100
Measures acceleration, Velocity and displacement
RMS, EQ PEAK and EQ P-P measurement
Wide range of vibration measurement by using different sensitivity of accelerometers
Backlight LCD display
Maximum/Minimum record function
Earphone output for detecting noise in machine components
Manual memory stores up to 99 data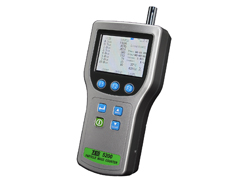 TES-5200
Particle mass & particle counter in a single handheld unit.
Six mass ranges and eight particle sizes.
User K-factors setting for special particulate with different densities.
Integrated temperature / humidity sensor (no need for external add-on).
Flow rate 2.83 L / minute (0.1 CF / minute).
‧ Rechargeable battery provides up to 4 hours of continuous operation (charge time 2.5 hours).
‧Buffer function allows storing and redisplay of up to 500 measurement data sets.
‧SD storage device.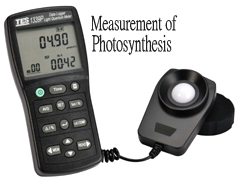 TES-1339P
Autoranging 5 steps and conversion to µmole/m²/s (PPFD: Photosynthetic Photon Flux Density).
Integral illuminance measurement and conversion to mole/m²/d (Daily light integral).
Luminous intensity measurement.
Point - average function.
User calibration factor (CAL) and spectral correction factor (SCF) function. (include LED)
Time-hold function.
Dual Display, 4 digit LCD reading.
Spectral Sensitivity close to CIE photopic Curve.
Accurate and Instant response.
Data Hold function.
Data memory and read function.
Reference value stored for relative or
percentage deviation measurement.
Ripple measurement for STRAY + LIGHT function.
Comparator function.
Auto power off function.
Auto datalogging & USB interface.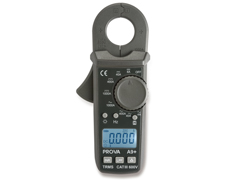 PROVA A9+
Designed for EV (Electric Vehicle)
Both lower DC Current and High DC Current(1000A)
Accurate AC/DC digital clamp meter
Best accuracy ±1.5%±3dgts
AC 1mA, DC 10mA high resolution
True RMS measurement
One touch zero (Δ) for DCA adjustment
25 mm diameter jaws
Fast bar graph display (30 times/sec.) for transient observation
In-Rush Current Measurement with 100mS integration time
Non-Contact Frequency Measurement (min. sensitivity 0.06 AC A)
Non-Contact Voltage (NCV) Detection from 80V to 600V at 50/60Hz
Low Pass Filter (LPF) at 1 KHz Cut-off Frequency
Large 3 3/4 digits LCD
Data Hold function
15 minutes auto-power-off with beeping warning before turning off
Backlight with 5 minutes of auto-backlight-off
Easy single rotary switch for any function selection
Ideal for works in crowded switch box or cable areas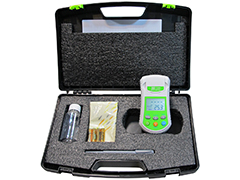 TES-1389 / TES-1389U
Personal dietary sugar content confirmation
Food industry:
Beverages, fruits and sweets
Industry:
Monitoring of lubricants in machines and quality control
Agriculture:
Determination of the degree of ripeness of fruit for quality control in harvesting
Wide measuring range (Brix 0 ~ 53%)
Refractive index measurement (RI)
Temperature measurement (°C/°F)
Ambient temperature compensation (ATC)
Brix or RI high/low limit value alarm function
Zero calibration with distilled or deionized water
Friendly operation and easy to use
Wide and dual display LCD and backlight function
Reliable water resistant (IP65)
Auto power off function
Data memory and read function
Auto data logger function (1389U)
USB Interface (1389U)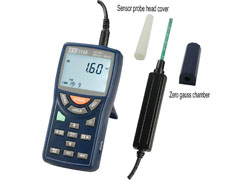 TES-3196
Use a uniaxial Hall effect transverse probe with automatic temperature compensation
User select Gauss, Tesla or Ampere/Meter readings
DC Zero function & AC Trms measurement
Data Hold & Maximum/Minimum record function
Relative & Alarm High/Low limit function
X, Y and Z axis vector summing function
LCD backlight & auto power off function
Manual memory stores up to 99 data

APPLICATIONS
DC magnetic field meter measuring static magnetic strength
AC magnetic field meter measuring the wave motion of the electromagnetic field (EMF)
After machine component are processed, remain the magnetism to measurement
Magnetic force measurement of the magnetisable material
Magnetic application products, the intensity of magnetic field measurement
Electrical home appliances products, the magnetic field intensity measurement of the motor
Exceed the leakage magnetic field of conducting the magnetite to measure
Magnetic field intensity measurement of the permanent magnet
Various steel products brought magnetic measurement naturally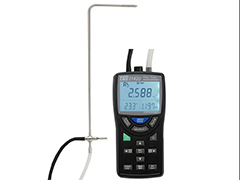 TES-3142 / TES-3142U
Air flow volume
Differential pressure, Stagnation pressure and
Static pressure measurement
Instant/Avg/ 2/3 V max flow measurement
Velocity m/s, f t/min
Temperature, Humidity & Atmospheric measurement
Calculate Dew point temperature, Wet bulb
temperature, Wind chill temperature, Humidex
temperature and Heat index temperature.
Data hold & Maximum / Minimum / Average function
Manual data memory and read function: 99 sets
Auto data memory: microSD card (3142U)
USB interface (3142U)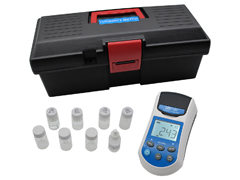 TES-1386/TES-1386U
Water Quality Testing
Test Tap Water
Food and Beverage water
Other related water quality testing
Auto-ranging from 0 to 1000 NTU (Nephelometric Turbidity Unit)
Waterproof and dustproof with IP65-rated housing that floats
Meets performance criteria as specified by ISO 7027
(DIN EN 27027) method
Low battery alarm and auto shut off after 10 minutes of non use
Large LCD display and backlight function
Four point calibration for full-range accuracy
Maximum/minimum, alarm and relative function
Manual data memory and read function
Auto data logger function (1386U)
USB interface (1386U)

Specification changes subject without notice.